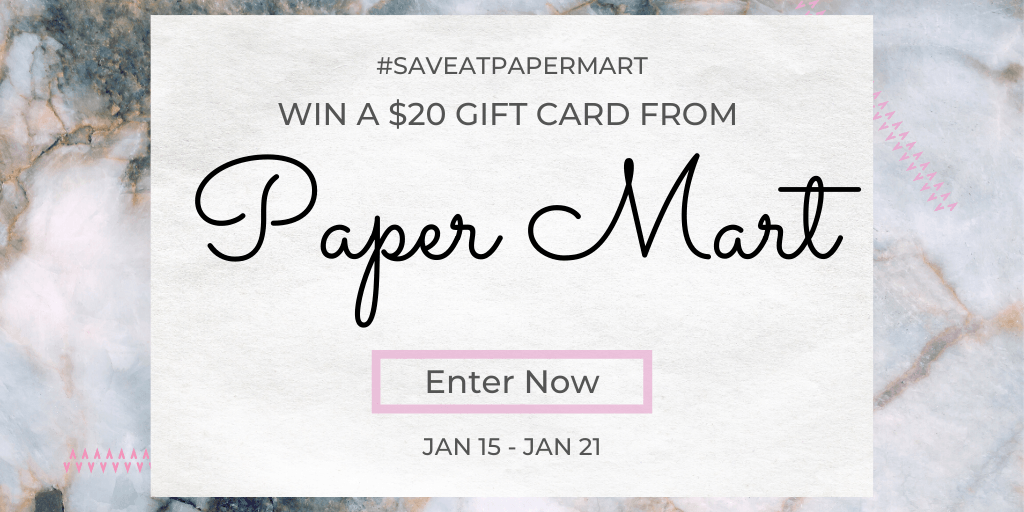 Enter for a Chance to Win a $20 Paper Mart Gift Card (10 Winners in Total!)
It was the day after Christmas, and I was perusing the shelves at my local grocery store to see which Christmas items were marked down and to my surprise they were removing the remaining Christmas merchandise and replacing it with Valentine's Day merchandise. I thought geez la weez that was quick!
I guess ready or not Valentine's Day is coming!
To help you get ready for the holiday of love I want to share with you a great place where you can stock up on your favorite Valentine's Day packing products and save money. It's PaperMart.com!
If you aren't familiar with Paper Mart, it is the largest discount packing supply company in the United States, but this company started with humble beginnings. In fact, Paper Mart was started in a small, Los Angeles garage many years ago and has grown to over 250+ employees.
I love that Paper Mart is committed to giving back to its community by sponsoring local events, partnering with neighbors and celebrating small businesses.
Not only does Paper Mart care about its community, but they care about giving you a quality product at a great price too!
One Valentine's Day packing product that caught my eye were these Valentine's Day Patterned Cello Bags. They will be perfect for my son's second grade Valentine's Day class party!
Every year I try to put together a bag of goodies for him to pass out along with his Valentine's Day card. This year I am thinking of including a Valentine's Day pencil, heart erasers, Valentine's Day stickers and a small container of slime (no matter the occasion kids seem to love slime). ?
Paper Mart's Valentine's Day Patterned Cello Bags will be able to hold all these items plus more! The penny pincher in me also loves that I can snag these bags for as low as $0.08/bag!
To help you save money on your Valentine's Day shopping, be sure to enter this Paper Mart giveaway for a chance to win a $20 Paper Mart e-gift code! There will be 10 winners in total. This giveaway runs through Tuesday, January 21 at 11:59 p.m. PT.
Simply go here and submit your email address on the form at the top of the page. The winners will be chosen through a lottery drawing and notified on Wednesday, January 22nd via the email address they used to enter. See complete official rules for entry instructions, full prize descriptions, restrictions and other important details here.
Good luck!